As of January 1, 2013, the state of Massachuesetts' medical marijuana program is officially in effect. The department of health now has until May 1st to finalize the rules and regulations concerning the dispensing of medical cannabis, as well as finalizing all of the remaining conditions for which the drug can be recommended.
Holders of a Massachusetts Medical Marijuana Card will be able to consume cannabis legally. However, until the dispensary situation gets sorted out by the state, patients will be legally allowed to grow their own marijuana for personal use. This, of course, will open the door for caregivers to be selling the patients medication that they cannot grow for themselves due to their condition.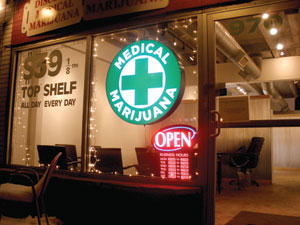 Despite the lack of regulation for state dispensaries until May 1st, it should not come as a surprise to see "compassion clubs" open up in many different cities. At these establishments patients can, in exchange for a donation, become a member of a "collective".
It will be interesting to see how fast law enforcement officials begin their crackdown on them. Patients should not worry, though–you can grow your own or get a caregiver to provide for you until the dispensaries open.
Cheers.
{ 0 comments }